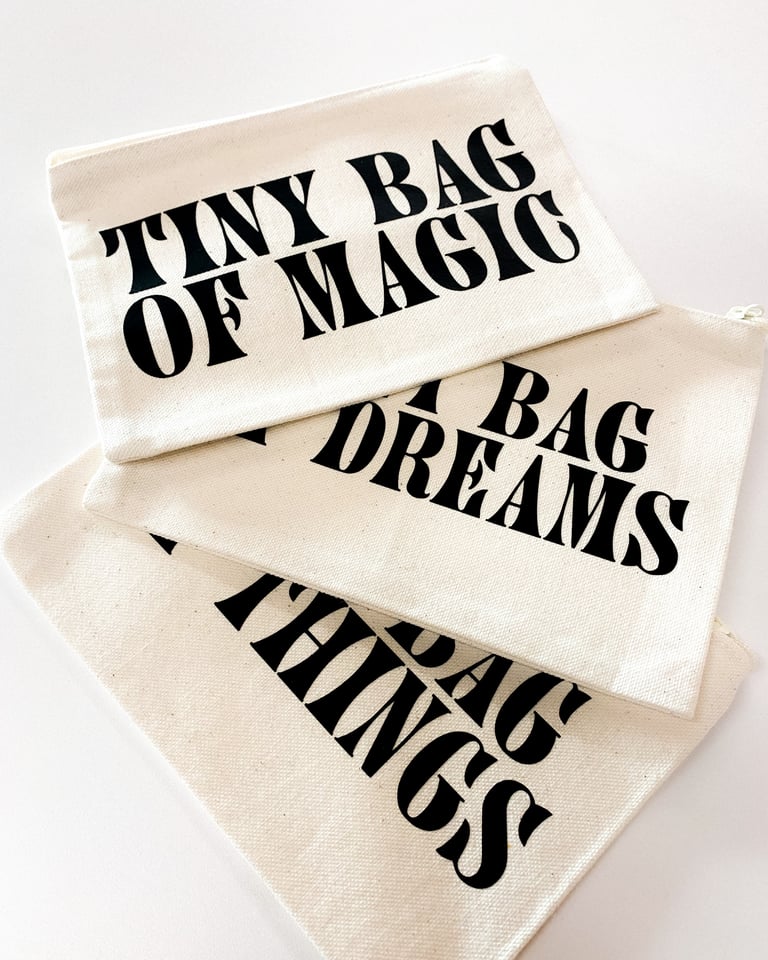 Now introducing our Tiny Bags!
Smaller than our Tiny Totes but big enough for all the things… Think: hand sanitizer, money, art supplies, anything and everything you can dream of. All your magic in one place.
product description:
Each Tiny Bag has a double sided design with heat pressed black vinyl on a 6.5x8.75" canvas zippered pouch. The front side has a "TINY BAG OF ____" design while the back side has a "YOU GOT THIS!" design.