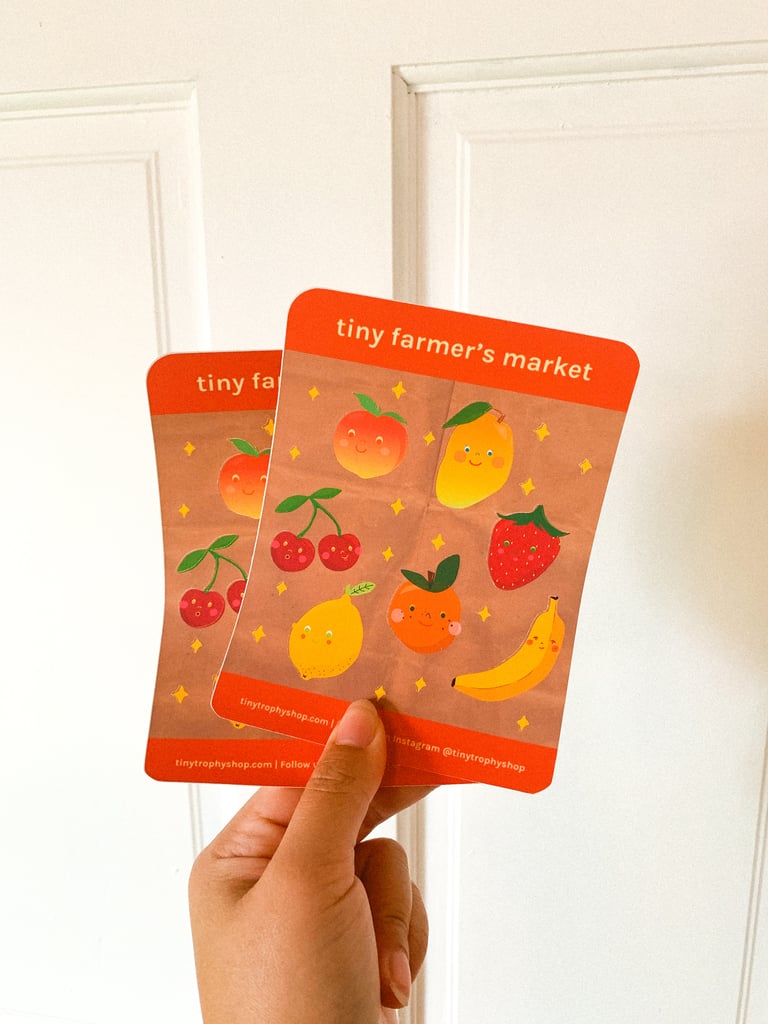 Tiny Farmer's Market Sticker Sheet
visual description:
16 stickers total!! our most popular fruit friends surrounded by yellow sparkles and set against a paper bag textured photo. the top has an orange red solid area with the text "tiny's farmer's market" on top.
specifications:
comes with one (1) 4.5" x 6" sticker sheet. printed on high quality sticker paper and kiss cut style. has the following fruit: peach, mango, strawberry, cherries, orange, lemon, + banana along with 11 tiny sparkles!
please note:
the item may look slightly different due to lighting, photo editing, and the different settings on our computers + mobile devices
packaging:
one sticker sheet will be packaged with a cardboard backing and slipped into a water-resistant wax paper bag before shipping off into a paper envelope :)