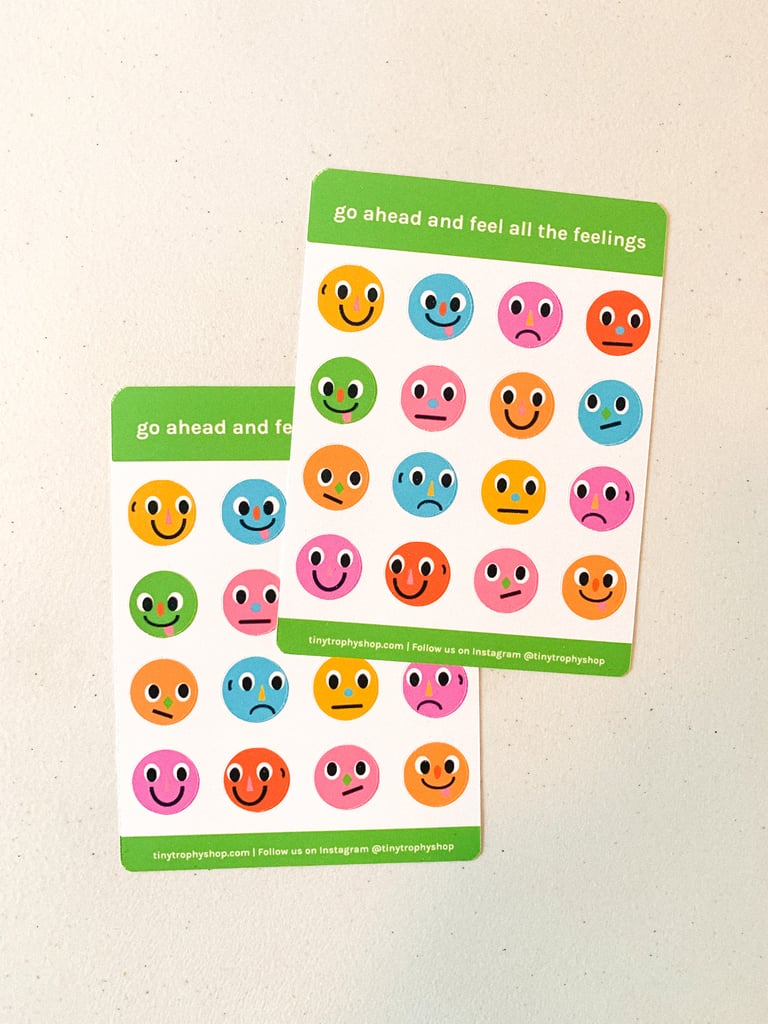 Go Ahead and Feel All the Feelings Sticker Sheet
visual description:
comes with 2 sheets of 16 round stickers of various emotions and colors. the top has a bright green colored solid area with the text "go ahead and feel all the feelings" on top.
specifications:
comes with two (2) 4.5" x 6" sticker sheets. printed on high quality sticker paper and kiss cut style.
please note:
the item may look slightly different due to lighting, photo editing, and the different settings on our computers + mobile devices
packaging:
Two sticker sheets will be packaged with a cardboard backing and slipped into a biodegradable cellophane sleeve before shipping off into a paper envelope :)